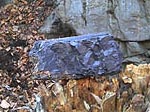 As our name implies, SendCoal is a site dedicated to helping you send a lump of coal, tastefully packed into a small burlap sack, to any recipient of your choosing. We also include the ability of senders to personalize this gift.
There exists a long-standing tradition in Western culture of giving coal as a gift, particularly to those who are deemed to be undeserving of something more desirable or of greater value. However, while the stories of such gifts survive to this day, not nearly as many people have easy access to coal anymore. Being as we are located directly in the heart of America's historic coal region, this is not as much a problem for us.
We seek to help you keep alive this tradition, should you desire, by sending coal on your behalf (or anonymously) to anyone you choose.